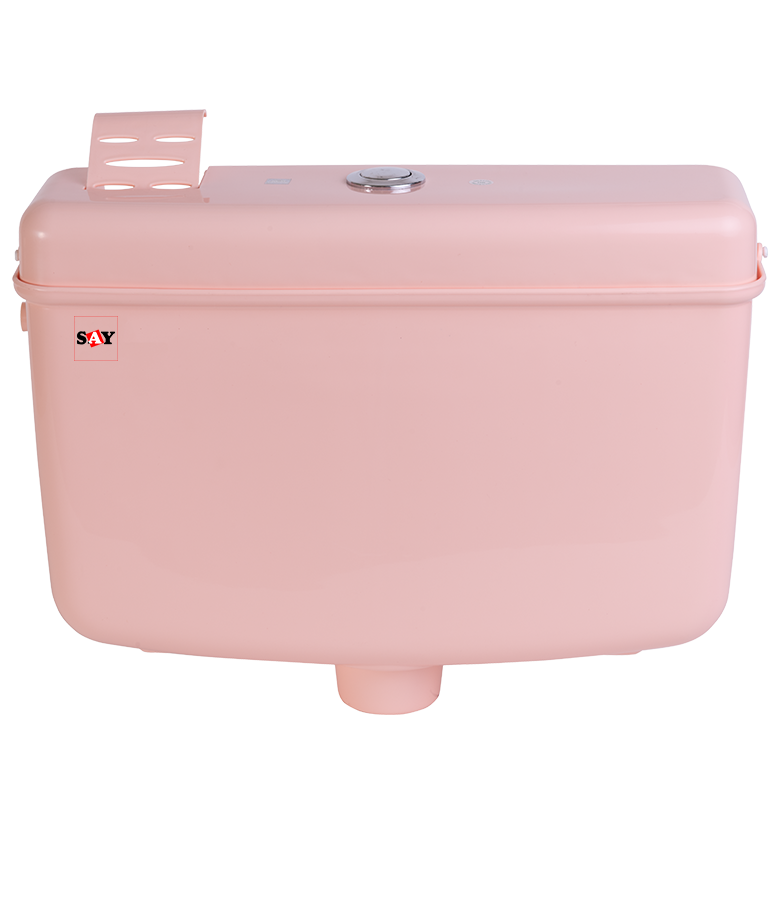 The most advanced center cistern by SayPlasto has been developed with the high-quality PPCP & engineering grade polymers that has been tested for rough usage.

The internal system of the cistern has been designed under close inspection of leading industrial specialists to ensure zero leakage.
Easy installation and one-touch flush
The ergonomically developed cistern is very easy to install and gets strongly integrated within the system. The center flush gets activated by a simple touch, without needing hard force. The water inlet and outlet points have been sternly developed to ensure zero leakage.
The storage and flush mechanism has been flawlessly developed to prevent the leakage, and an easy flushing. Inside the cistern, a special air freshener pocket is provided for the fresh cascading aroma with every flush. It keeps the environment garden-fresh round the clock.
Availability in multiple colors to match the interiors adds to the aesthetic appeal.
The SayPlasto cisterns are equipped with special locks at the back to offer a better support and strong fixation while hanging the cistern. This feature offers a better peace of mind and zero fretting for failure. Special cistern supports are also provided at the back to buttress the cistern for greater strength.  
46.5 cm x 15.3 cm x 34.6 cm
PPCP & engineering grade polymers

Crafted with the finest PPCP & engineering grade polymers, the easy to install cisterns have been tested for rough usage and offer a trendy look. The advanced internal mechanism ensures the best functionality and the air-freshener pocket help get the fresh aromatic feel with every flush.